Steven J. Parker Memorial Developmental-Behavioral Pediatric Conference: Clinical Problems in Primary Care (2023)
March 10, 2023

to

March 11, 2023
SAVE THE DATE!
This annual two day accredited conference has been going strong for over three decades. It is designed for practicing clinicians who have an interest, passion or emerging expertise in developmental and behavioral pediatrics and want to take their knowledge and skill to the next level.
Many clinicians and allied medical professionals do not feel adequately trained when in practice and yet they face these challenges with patients and families every day. The course offers practical approaches to these issues and we welcome participants from a broad array of disciplines including physicians, advance practice providers, nurses, social workers, and allied medical professionals who work in Pediatrics and the broader medical community.
This is your chance to enhance your knowledge and interact with colleagues in a two day seminar. A decision about holding this meeting in person or virtually or both will be made later this year. 
What Attendees are Saying about the Parker DBP Course:
Innovative, real world, real time information.  Extremely helpful and engaging.  Will definitely attend in person next year, barring any new unforeseeable events!  Thank you!

Very well-organized conference, informative and inspirational. Thank you!

Fantastic conference and the speakers truly shared of their knowledge, experience and empathic selves.
About Dr. Parker
Steven Parker, MD graduated from Cornell University, University of Michigan Medical School and completed pediatric residency at Stanford University Hospital. He completed a fellowship at Children's Hospital of Boston with T. Berry Brazelton in Child Development. He started his career in private pediatric practice but after 3 years joined the faculty at Boston University School of Medicine and Boston Medical Center (the former Boston City Hospital) and he became Director of Developmental and Behavioral Pediatrics in 1994, a position he served for over 13 years. He founded and directed the Comprehensive Care Program at BMC – a national model in family centered care for children with developmental disabilities. He published extensively on many areas in DBP and also was the voice of pediatrics for WebMD. His compassion, wisdom and insight in supporting children and families across Boston and the country will not be forgotten. In addition, he cofounded this conference in 1984 with Dr. Barry Zuckerman and it is in his memory that we hold the annual Steven J. Parker Memorial Developmental Behavioral Pediatrics Conference. We hope for all participants that it is an annual opportunity to revisit the topics that are at the core of pediatric practice and to remember Steve's own advice for parents from his blog:
 "Enjoy your kids! Enjoy the ride! Some day soon you'll wonder how it all went by so fast and why you didn't appreciate it more as it was happening
Target Audience
This program  is designed and certified for the entire pediatric healthcare team: primary care physicians, pediatricians, pediatric nurse practitioners, nurses, physician assistants, social workers, child mental health professionals and family nurse practitioners.
Learning Objectives
Through lectures and question and answer sessions, participants at the conclusion of this conference will be able to:
Describe the latest clinical information on developmental and behavioral issues in children and families
Choose and provide appropriate treatment for such issues
 
In-Person Venue: Trustees Ballroom, Charles River Campus, Boston University
1 Silber Way, 9th Floor
United States
The Metcalf Trustee Center offers elegance with a view. Located on the ninth floor of One Silber Way, it features a classically appointed ballroom with crystal chandeliers.
The Metcalf Trustee Center is located on the Boston University campus at 1 Silber Way on the 9th floor. Guests can easily get here via Storrow Drive, I-90, and public transportation.
Marilyn Augustyn, MD
Course Co-Director
Professor of Pediatrics
Director, Division of Behavioral and Developmental Pediatrics
Co-Editor, "Behavioral and Developmental Pediatrics: A Handbook for Primary Care
Jack Maypole, MD
CME Course Co-Director
Clinical Associate Professor in Pediatrics, BUSM/BMC
Vice Chair of Population Health and Practice Transformation
Director, Comprehensive Care Program (CCP) Medical Director, Special Kids Special Care Program Medical
Carmela A. Townsend, DNP, MS/MBA, RN 
Accredited Provider Program Director
Continuing Medical Education Office, Boston University School of Medicine
CME Program Manager:  Claire P. Grimble, CMP
Physician Accreditation
Boston University School of Medicine is accredited by the Accreditation Council for Continuing Medical Education to provide continuing medical education for physicians.
This activity has been approved for AMA PRA Category 1 Credit™.
Nursing Accreditation
Boston University School of Medicine Continuing Nursing Education is accredited with distinction as a provider of nursing continuing professional development by the American Nurses Credentialing Center's Commission on Accreditation.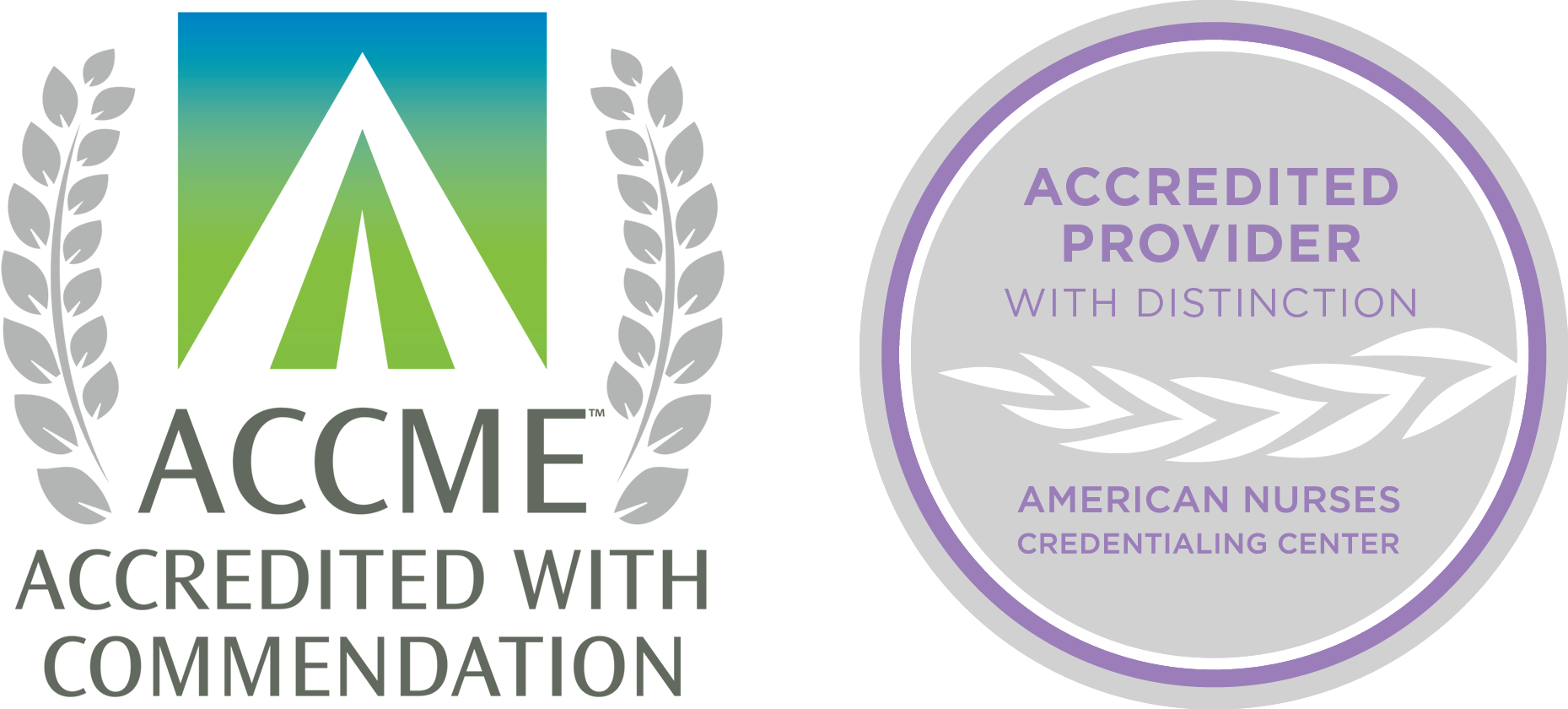 Registration Fees
| | |
| --- | --- |
| MD/DO | TBD |
| Allied Health Professional (RN, NP, PA, SW etc.) | TBD |
| BUSM/BMC Staff Rate | TBD |
| Residents/Fellows/Students | TBD |
BU Alumni are 20% off.  Please use coupon code ALUMNI20 at checkout
Please note the registration fees are the same for both in-person or virtual attendance.
To pay by check, please create an account and email us at cme@bu.edu or call 617-358-5005 and we will assist you.
Cancellation Policy
Substitutions may be made at any time without an additional charge. Refunds, less an $50 administrative fee, will be issued for all cancellations received two weeks prior to the start of the meeting. Should cancellation occur within the two-week window, a credit will be issued, not a refund. Credits will be honored for up to two years. "No shows" are subject to the full course fee. Cancellations/substitution(s) must be made in writing. Refunds or credits will not be issued once the conference has started. This course is subject to change or cancellation.

Sharing Your Information Through Participant Lists:

If you checked "Yes" to sharing your information on the participant list, we only share name, degree, organization, city and state. Checking "Yes" indicates we may share your name with exhibitors from commercial entities (ineligible companies) including pharmaceutical and medical device companies.

Special Services / Dietary Needs
Boston University strives to be accessible, inclusive and diverse in our facilities, programming and academic offerings. Your experience in this event is important to us. If you have a disability, require communication access services for the deaf or hard of hearing, or believe that you require a reasonable accommodation for another reason please contact the BUSM-CME Office at least 3 weeks prior to event to discuss your needs.  For in person meetings with meals, we will work to accommodate dietary requests (including, but not limited to: kosher, vegetarian, low cholesterol, and low sodium) received in writing at least three weeks prior to the start of the conference.  Please contact us at cme@bu.edu
Please Note
The conference organizers may take pictures or record videos during the conference. In registering for the conference, you acknowledge that BUSM may photograph you during the meeting, and you agree that we may include images of yourself, intact or in part, for conference promotional activities or other related endeavors. This material may also appear on the conference's website or associated social media outlets. If you do not wish to be photographed, please let the BUSM representative onsite know
COVD-19 Protocols
We are committed to creating a safe conference environment. Mask-wearing is not required, but remains optional, for events. We also strongly encourage all attendees to be vaccinated with boosters, as eligible. Any participant with symptoms that could be related to COVID-19 should not engage in group activities and seek medical advice. 
We will continue to follow local, state, and Federal event and meeting protocols to ensure the health and safety of all attendees, staff, and the local community and will update all attendees on these protocols as we get closer to the meeting date. 
Unauthorized Registration Sites
Registration for courses managed by BUSM-CME can only be completed through our website at https://cme.bu.edu. Course registrations made through other sites cannot be honored. BUSM-CME is not able to refund fees paid through unaffiliated registration sites, such as eMedEvents.com
Please report any unauthorized websites or solicitations for registrations to cme@bu.edu.